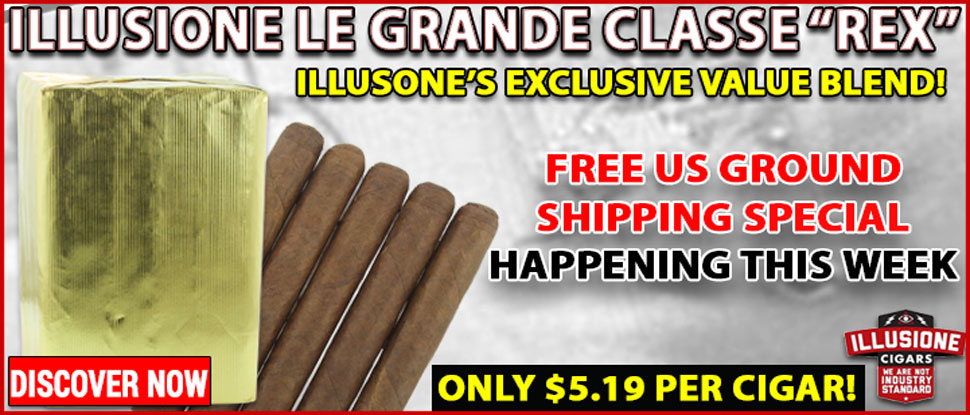 When Dion Giolito (CEO & Master Blender of Illusione Cigars) first introduced Le Grand Classe, it was done in a very quiet fashion. For years, the blend has been a store exclusive at FUMARE, a small cigar shop owned by Illusione Cigars in Reno, NV. Fans of Illusione Cigars converged upon the store to get a few sticks for themselves, often times not being able due to the blend constantly being sold out.

After much discussion within Giolioto's Ranks, this special hushed blend is being made available to select retailers across the country; and when we say select, we mean it. Thankfully, we're one of them! Here's what Illusione's own "FUMARE" shop had to say about the blend:
"Many unique tobaccos can be sourced. Some yields can produce cigars in the millions, whereas some of the most desirous, exquisite and flavorful tobaccos sourced can only produce just a handful of cigars." – Dion Giolito — illusione cigars. Introducing 'La Grande Classe.'
Like many rareities in gem market, so is La Grande Classe Cigars – an exclusive of F U M A R E . Each batch of exquisite cigars will be a limited run of sizes and blends created by lauded blender Dion Giolito. All tobaccos will be personally chosen from the finest fields in Nicaragua, graded and aged for superior performance.
La Grande Classe gives the client unprecedented access to a true small-batch run of cigars made with superior grade tobaccos in both unique sizes, and different flavor profiles. Le Grande Classe is an extremely rare product at the highest caliber of performance, flavor and construction.
Illusione Le Grande Classe