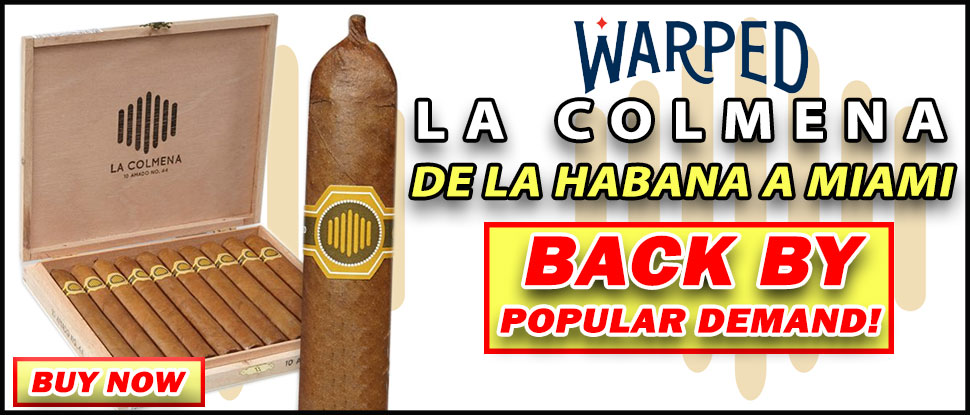 La Colmena by Warped Cigars is a very interesting product. We all know the adage "you get what you pay for" doesn't always hold true, particularly when it comes to cigars. There are, however a fair number of cigars that are so outrageously well done that you forget the concept of money altogether.

For us, The La Colmena is a prime example. Top to bottom, start to finish—this cigar is the full package. It's produced by our favorite Little Havana, Miami-based factory, El Titan de Bronze. You'd be hard pressed to find better cigar rollers in the business. Price aside, it's our definition of the perfect the perfect daily smoke—it has great deal of complexity and near perfect balance, smooth enough to be smoked in the morning with a cup of coffee, yet concentrated enough in flavor and body to be enjoyed after dinner.

La Colmena translates to the beehive, and from it's golden, honey colored wrapper to the hints of sweet honey on the finish, it's easy to see how this cigar got it's name. Other flavors you'll find in this wonderful cigar are cedar, roasted nuts and hints of leather. It's a great product that is a wonderful addition to the Warped Cigar's boutique line of small batch products.